20+ year employees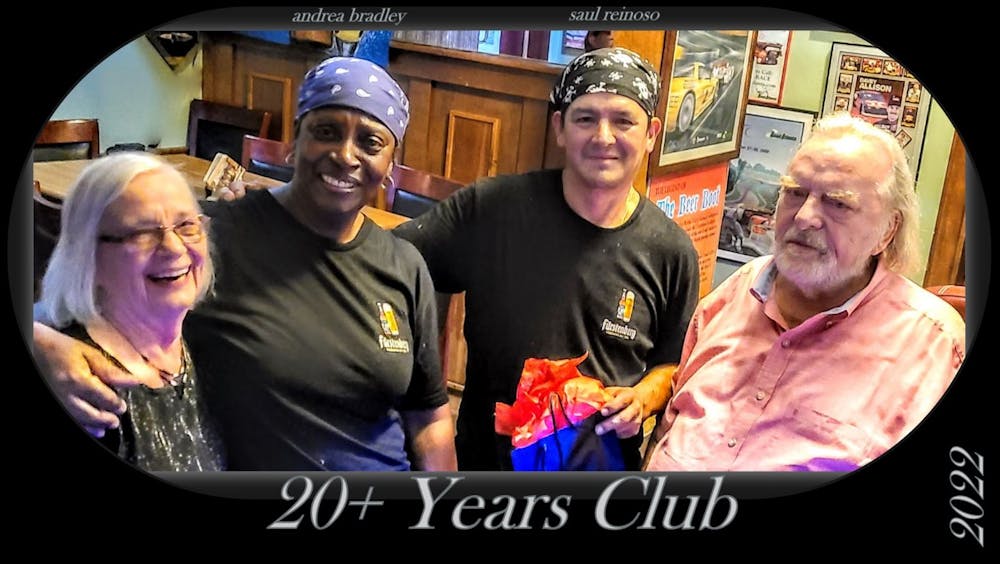 This past weekend, we acknowledged the two newest members of Kurt's 20+ Year Club:
- Saul Reinoso (since 1997) has been in the kitchen for over 25 years and that consistency that we are known for can be partly contributed to his years of service and dedication
- Andrea Bradley (Since 1999) has been working with us for over 23 years and is the glue that keeps the kitchen running as a finely oiled machine and she has remained one of our most loyal employees ever.
- We also want to acknowledge a number of other employees who have passed the 10-year mark and have already earned their place in our family: this includes Sandra Fugarino (since 2009) and Laura Grant (and there are a few more right on the brink of hitting that decade commitment)
Kurt and Vreny are super grateful for all the employees, through the decades, that have upheld the traditions and standards set forth since that first day in 1985 and are very aware that this legacy is shared by so many and we are all very appreciative of all who have worked for us. Thank you to all those who show up day in and day out and have become a crucial part of Kurt's extended family!