Home
Main content starts here, tab to start navigating
Order Online
Slide 1 of 11
Slide 2 of 11
Slide 3 of 11
Slide 4 of 11
Slide 5 of 11
Slide 6 of 11
Slide 7 of 11
Slide 8 of 11
Slide 9 of 11
Slide 10 of 11
Slide 11 of 11
Your Neighborhood Bistro
Kurt's now offers a Neighborhood Euro Bistro in Duluth, Georgia, concentrating on the freshest ingredients and local flavors in a small, intimate atmosphere with a great wine selection and full bar. Our family-owned business and romantic restaurant focuses on what is best in the world of delicious dining. We like to think outside the box and offer dishes that you won't find elsewhere.
Many of Kurt's classics are available with some new, modern cuisine options that we are sure our customers will love. Kurt's has been serving first-class cuisine for over 35 years and still continues to offer a varied selection of foods spanning the entire spectrum of the culinary world. We are dedicated to using the finest, local ingredients and offering the best food at reasonable prices.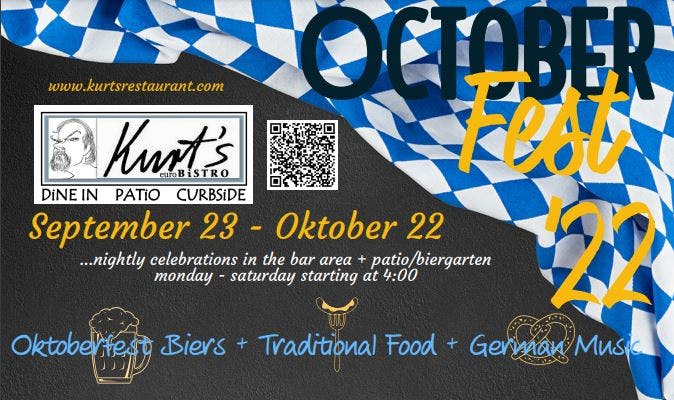 Private Dining
Our dining room offers the perfect, intimate setting for a special occasion. Group pricing available.
Learn More
Order Online
Kurt's Euro Bistro offers online ordering through ChowNow
Curbside + Delivery Available
Order Online