ENOMATIC special
September 19, 2022 until March 04, 2023
Receive a $30 WINE CARD for only $20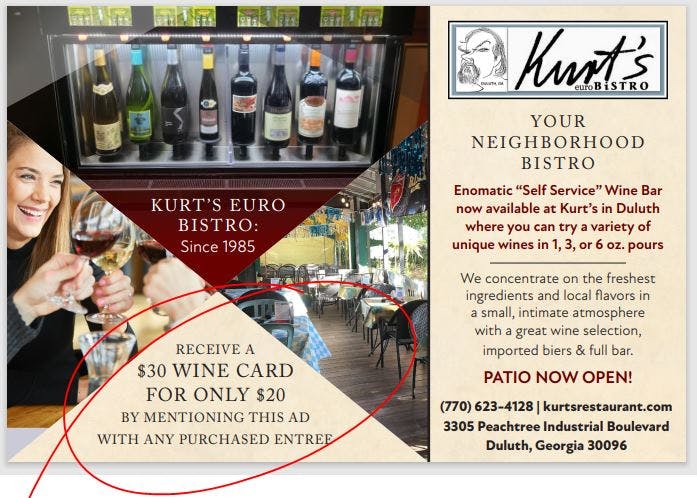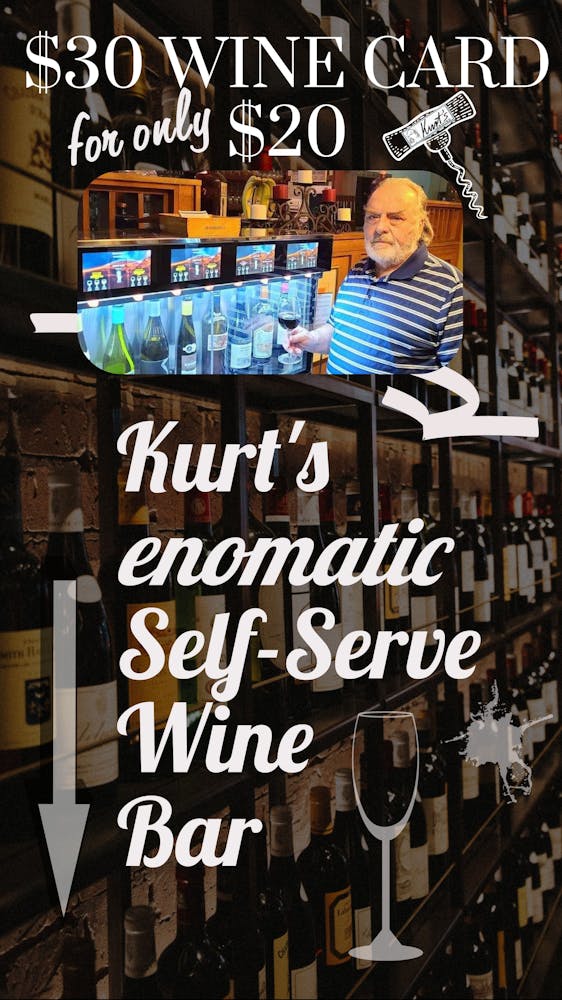 Kurt's Is More Than Just Bier
Our Enomatic® Wine Dispenser guarantees a perfect customer experience by offering you wines in optimum conditions and unique interaction with the dispensers. Enomatic® Wine Dispensers use a patented Argon/Nitrogen gas (food grade) preservation system to protect your wine from oxidation and ensure the organoleptic integrity, taste, aroma, body, and color.
Now available at Kurt's Wine Bar in Duluth where you can try a variety of unique wines in 1, 3, or 6 oz pours. Purchase a pre-paid wine card, from your bartender or server, and help yourself to a few new favorites tonight! Not only do you now have the opportunity to experience the right wine service but you can now try high-quality wines by the glass.
Your visit will be an interactive event with the wine system as you sample different wine varietals from notorious wine regions. The system's unique automatic self-cleaning of the pouring spout after every serve ensures the highest hygiene and wine quality. The immersive experience will heighten your wine senses and creates a memorable evening for all involved.
Available nightly, Monday - Saturday, starting at 4:00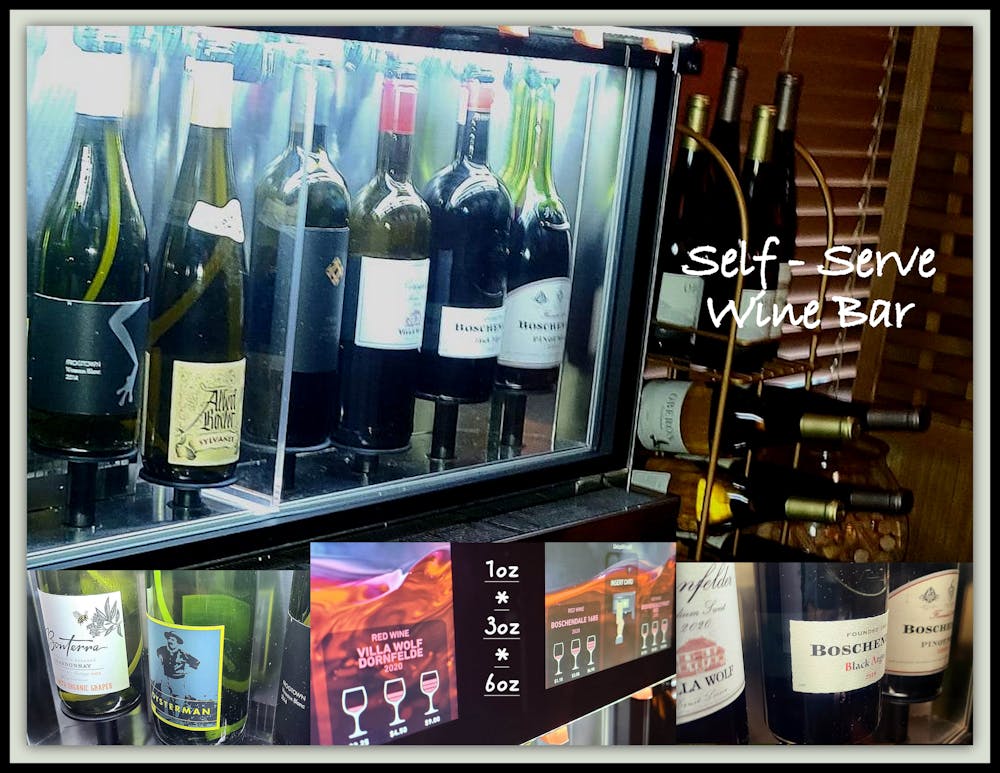 WATCH HOW IT WORKS